ASAP Systems Introduces Its New Data Import Tool Allowing Google...
San Jose, CA (PRWEB) October 15, 2013
ASAP Systems introduces a new and improved data import tool for its online inventory management[1] and asset tracking system, BarCloud. The new data import tool makes it possible to import data into BarCloud using different sources such as Google Drive, MS SkyDrive, Box, and Dropbox. This provides BarCloud users the ability to import any data into BarCloud from multiple online sources anytime, anywhere rather than being limited to MS Excel.
Users follow a four step wizard to intuitively select their source data, confirm the data fields to be imported, and the tool validates the data before import as well.
In addition, BarCloud[2] users are able to conduct asset maintenance transactions on the BarCloud mobile app. With the asset maintenance transaction now on the BarCloud mobile app, users also have the ability to take a picture of the asset when performing a maintenance transaction.
"The new data import tool provides users the ability to easily import data anywhere, anytime from multiple sources online including Google Drive, MS SkyDrive, Box[3], and Dropbox," says Tim Kotyuk, Marketing Manager at ASAP Systems.
BarCloud continues to provide businesses the proficiency to manage inventory and track assets online quickly and easily using barcodes. With the BarCloud mobile app on smartphones and tablets, businesses are able to control their inventory and assets effectively when they are received, stored, and used and disposed of in the field.
ASAP Systems' BarCloud also allows customers to choose specific features and modifications that fulfill their business practices such as asset check out-in and the ability to track stock inventory with batch-lot numbers and date codes. With BarCloud, companies can edit field names, customize reports, set up role-based user access, and gain business intelligence with built-in analytic charts.
About ASAP Systems
We are ASAP Systems, a market leader in inventory management and asset tracking systems that uses barcode and RFID technology with Motorola mobile barcode scanners, smartphones and tablets. We help improve profitability by eliminating manual data entry, paper files and forms and by automating record keeping. With our software, businesses know 24/7 how and where assets and inventory are received, stored, used and disposed of in the warehouse, in the field and in the office.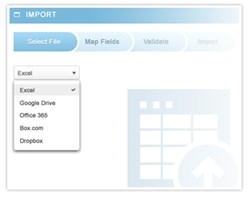 Read more http://www.prweb.com/releases/2013/10/prweb11219699.htm