GSW Announces Barcoding, Inc. as a Telnet Server for Windows Reseller
Dawsonville, Georgia (PRWEB) October 23, 2013
Barcoding, Inc. is now an authorized reseller of the Georgia SoftWorks (GSW) Telnet Server for Windows[1]. Barcoding, Inc. is a national systems integrator and value-added reseller that specializes in the development, deployment and management of supply chain and mobility systems. They provide mobile, wireless and infrastructure hardware components and software that have been specifically developed for the individual needs of a wide array of industries throughout the United States. They help ensure compliance with government and industry regulations, increase profitability and improve service levels.
Georgia SoftWorks is a software company that develops industrial quality software designed for the most rigorous commercial environments. GSW has gained its worldwide recognition from the development of the GSW Telnet Server for Windows and GSW SSH Server for Windows[2]. They have end users and resellers on every continent (except Antarctica) and operate in a variety in industries throughout the world.
"Each new authorized reseller contributes significantly to the network we are able to reach with our products," said Doug Hitchcock of Georgia SoftWorks. "Barcoding Inc. services many of our target industries, so a partnership with them will be mutually beneficial."
Barcoding Inc. serves a diverse range of industries, including airline, automotive, banking, healthcare, hospitality, insurance, manufacturing, military, pharmaceuticals, transportation, warehouse and distribution and many more. The reliability, robustness and features of the GSW Telnet Server for Windows and SSH Server for Windows are key elements in these serviced industries, making a partnership between Georgia SoftWorks and Barcoding Inc. a win-win for all involved.
###
About Georgia SoftWorks[3]:
Established in 1991, Georgia SoftWorks is a privately held software development company recognized for creating high performance data communications, system and telecommunications applications. Georgia SoftWorks has obtained a worldwide presence with its industrial SSH/Telnet Server for Microsoft Windows. GSW's long-term commitment to SSH/Telnet has led to the pioneering of major features such as Session Shadowing, Session Monitoring, Graceful Termination, Automatic Logon, Logon Scripting and more recently Team Services technology which allows mobile device users to transfer, swap, share and recover mobile device sessions. GSW has also provided the very first SSH Server to provide Digital Certificate Authentication with a Internet Information Server (IIS) like certificate-to-user account mapping. This includes 'One-to-one' and 'Many-to-one' mapping methods and also supports certificate trust lists (CTL).
About Barcoding, Inc[4]:
Since 1998, Barcoding, Inc. has been a national systems integrator who specializes in the development, deployment and management of supply chain and mobility systems based on automated identification and data capture technology. More than 2,500 organizations depend on Barcoding, Inc. as their trusted advisor for barcoding, radio frequency identification (RFID) and wireless applications automating operations in: field service, food and beverage, healthcare, manufacturing and distribution, retail, transportation and logistics, and wholesale inventory.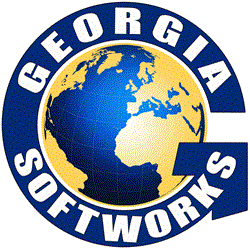 Read more http://www.prweb.com/releases/Telnet_Server_for_Windows/SSH_Server_for_Windows/prweb11238310.htm