VoIP Supply Adds Netgear Green Energy Efficient IP Devices to Online...
Buffalo, NY (PRWEB) February 21, 2014
VoIP Supply is announcing today the addition of Netgear Green IP Networking[1] devices to its online catalog.
Netgear Green products are aimed at reducing long-term energy costs, reducing or eliminating hazardous materials in the devices to combat electronic waste issues, and meeting or exceeding global environmental standards.
VoIP Supply is now offering the following Netgear Green IP Networking devices:
Netgear ProSAFE Switches
Netgear ProSAFE Plus Switches
Netgear Smart Switches
Netgear Wireless Router
As Western New York's first Certified B Corporation (B Corp)[2], VoIP Supply is committed to running a sustainable business.
Carrying the line of Netgear Green products helps fulfill part of the B Corp mission for businesses to meet high standards of social and environmental performance.
For more information about Netgear Green devices available at VoIP Supply, speak to a friendly VoIP Engineer today by calling 800-398-8647 or visit http://www.voipsupply.com/manufacturer/netgear/netgear-green[3].
About VoIP Supply
We are a place of uncovering, cultivating and developing leaders. A world class place to work with big goals, a clear vision, defined purpose and a dedicated team of passionate business professionals. We love what we do and do it better than any of our competition.
Since 2002, VoIP Supply has been the leading supplier of VoIP equipment and complete VoIP solutions in North America. We are known in the industry as responsive and knowledgeable VoIP product experts.
With everything you need for VoIP, VoIP Supply has grown rapidly throughout the years. VoIP Supply is a three-time Inc. 500/5000 honoree, listed by Business First as one of WNY's Most Admired Companies, as well as one of Western New York's Best Places to Work for many consecutive years, including 2012. VoIP Supply is also the first Certified B Corporation in Western New York.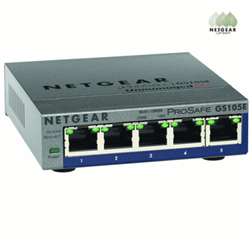 Source http://www.prweb.com/releases/netgear-green-networking/voip-supply-b-corp/prweb11604020.htm