CipherLab Exhibits 1861 Bluetooth UHF RFID Reader and Bluetooth 2D Barcode Scanner for Smart Devices at RFID Journal LIVE 2014, Booth# 350, April 8-10, 2014
Orlando, FL (PRWEB) April 09, 2014
CipherLab USA, a global leader in the design, manufacture, and marketing of Automatic Identification and Data Capture/Collection products and systems, will showcase its latest line of Bluetooth UHF RFID reader and barcode scanners for smart phones and tablets[1] at the RFID Journal LIVE 2014 event in Orlando Florida, April 8-10 booth #350 (Orange County Convention Center). CipherLab will introduce the 1861 Handheld Bluetooth RFID Reader designed to address the growing demand for UHF RFID applications in warehouse, logistics, manufacturing, healthcare, and retail operations.
This new peripheral device can be used as a supplement to CipherLab's own mobile computers and many other Bluetooth-enabled mobile computers. It provides you with additional UHF RFID read/write ability as add-on functions to traditional barcode capture approaches. Connect this IP64 rated unit to many SPP or HID supported Bluetooth Windows Mobile, Android, iOS, tablet, laptop, and desktop hardware configurations for all day use and to complement many existing software applications.
CipherLab's will also have the recently launched 1664 2D Bluetooth scanner[2] on display and 1564 2D Bluetooth scanners that meet the growing adoption of 2D barcodes in pharmaceutical, hospital and retail settings. The 1564 handheld 2D barcode scanner and 1664 2D pocket-size barcode scanner have been enhanced with many user options to complement your business efficiency & applications. With increased on-board 4MB memory the 1664 2D scanner can store over 240,000 scans and data. The easy replaceable Li-ion battery provides long working hours for all-day work and multi shift operations.
CipherLab's other industrial CP60, 9200, 8600, and 8700 with RFID options and our economical 8000, 8200 and 8400 Mobile Computer series will also be shown with great ergonomic design, speedy barcode scanning, and multiple wireless communication options. You may inquire about any of these products and solutions at the RFID Journal LIVE event, visit http://www.cipherlab.com[3] or direct inquiry, send an email to NASales(at)cipherlab(dot)com or contact our office at 888-300-9779 by phone.
About CipherLab
CipherLab is a global leader in the design, manufacture, and marketing of Automatic Identification and Data Capture/Collection products and systems. The company's mobile computers and scanners are integrated into the networks of some of the world's best known logistics, retail, distribution, government installations and healthcare companies, helping them run more efficiently and effectively onsite and on the road. CipherLab USA is headquartered in Plano, TX. For more information, please visit http://www.cipherlab.com[4] or like us at http://www.facebook.com/CipherlabUsa[5].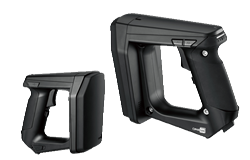 Source http://www.prweb.com/releases/2014/04/prweb11748386.htm
Get The Bar Code News once a month, once a week or once a day. Subscribe here.
Follow us on Twitter: https://twitter.com/TheBarCodeNews
Follow us on Facebook: https://facebook.com/TheBarCodeNews