New ZKsoftware SCR100 RFID Card Access Controls Unveiled by China RFID...
(PRWEB) April 30, 2014
SWAccessControl.com, the distinguished RFID access control system[1] company, has recently updated its online store with a new selection of ZKsoftware SCR100 RFID Card Access Controls. More importantly, the company has announced that all these high quality controls are offered at discounted rates, up to 30% off. The special offer is valid until May 06, 2014.
As a matter of fact, SWAccessControl.com launches the special offer to celebrate the coming of the International Workers' Day. All support from worldwide clients is appreciated. All these ZKsoftware SCR100 RFID Card Access Controls are priced quite competitively.
SWAccessControl.com is one of the leaders in the international market. The company has rich experience in making RFID access control system products. It started to offer access control system items several years ago, and all its products are excellent. Along with low prices, the company also provides fast delivery for all customers.
The detailed information about the company's brand new ZKsoftware SCR100 RFID Card Access Controls is as follows:

Card Holders: 10,000 cards
Transaction Capacity: 50,000 events
Read Range:5-10 cm
Reading Time (Card):<30mS
Platform:ZEM500 (Embedded Linux O/S) .
Power/Current: DC12V/ Max.3 A
Dimension (W x H x T): 153x95.5x35.5mm
Operating Temperature: 0°C-45°C
Operating Humidity:20%-80%
Optional functions: Mifare/HID/ iClass card, Web server, Anti-pass back
About SWAccessControl.com
SWAccessControl.com is a leading online store of access control system products. With an aim of offering the most affordable and convenient products, the company often announces new innovative products. In addition, it launches big promotions at its one stop website frequently. Customer service is the top priority of this professional supplier.
More details about its high quality products can be found at http://www.swaccesscontrol.com[2].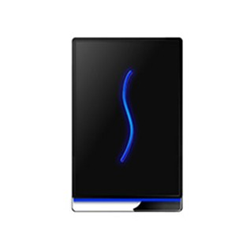 Source http://www.prweb.com/releases/2014/05/prweb11805456.htm