Radiopaque Solutions Announces New X-Ray Visible Bar Code Technology
Bonita Springs, FL (PRWEB) May 07, 2014
Radiopaque Solutions, Inc.[1] announces the production of x-ray visible bar codes for specialty security, tracking, and identification purposes. This new technology creates machine readable bar codes visible on any standard x-ray scanner monitor. The codes can then be read using existing smart phone or bar code scanner equipment. End users will be able to place bar code information in plain sight which is only readable by x-ray scanners or imaging systems.
Radiopaque Solutions, Inc.'s CEO Thomas Lachner is encouraged by the new product release. He said: "This new identification technology allows for the discreet marking and identification of high security products. Any standard x-ray scanner, such as the ones in airports, can image them. Simple smart phone apps can read them right off of the monitor." He added: "The uses for these are limited only by our customers imagination. Security seals, baggage identification, secret writing, to name a few."
Radiopaque Solutions, Inc. is the world leader in x-ray visible technology. The company specializes in medical device and security applications for x-ray visible materials. The bar code markers are available as a custom item from Radiopaque Solutions, Inc.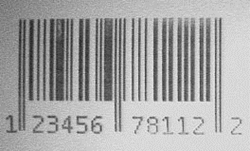 Source http://www.prweb.com/releases/2014/05/prweb11824717.htm