Glosson Joins Supply Chain Services
Oakdale, MN (PRWEB) May 29, 2014
Supply Chain Services, a leading supplier of data collection solutions for the warehouse, distribution and logistics markets today announced the appointment of Jeff Glosson as a sales engineer supporting the needs of customers to design and automate key business processes with advanced barcoding and data collection technologies.
With twenty plus years of experience in barcoding solutions[1], mobility, wireless networking and RFID, Glosson will provide onsite information technology (IT) support to current and potential customers. Glosson's extensive career in the barcoding field includes experience in professional services as a system consultant, technical services manager, and most recently as a systems engineer and solution architect.
"Adding Jeff to our IT team reinforces our commitment to architecting, designing and implementing the best possible barcode solutions for our customers' supply chain needs. In other words, helping customers operate better," said Chip Emery, CEO. "We are expecting that the rapid growth we have experienced will continue and want to ensure we have the breadth and depth of technical talent to meet that growth."
About Supply Chain Services
Supply Chain Services is a full service provider of barcode systems with IT support services to design and implement data collection solutions. The company specializes in designing and implementing rugged mobile computer, barcode scanner, barcode printer, and wireless network infrastructures to support supply chain processes within warehousing, distribution and logistics organizations. Supply Chain Services is located in Oakdale, Minnesota and has over 2000 customers across North America. For more information, visit http://www.supplychainservices.com[2].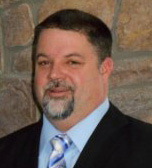 Source http://www.prweb.com/releases/2014/05/prweb11886649.htm