Radiopaque Solutions Announces Anti-Counterfeiting Measures for...
Bonita Springs, FL (PRWEB) May 30, 2014
Radioiopaque Solutions, Inc.[1], the world leader in x-ray visible materials technology, has developed unique "x-ray only" visible identification devices for electronic circuit boards and other high value electronic components.
CEO. Thomas Lachner, describes the devices: "The identification devices are only readable under x-ray inspection equipment and provide a positive link to uniquely identifying the authenticity of individual electronic parts. X-ray visible serial numbers and bar codes are not visible to the naked eye."
The rapid and drastic changes in supply chain in recent years has contributed directly to the scourge of counterfeit electronic parts. Less well known, however, is how counterfeiting and piracy are also impacting other related sectors, including energy storage and generation equipment, electromechanical parts, wirings, switchgears, connectors, fasteners and bearings. To address these problems, innovative scientists and entrepreneurs are developing robust products and processes, new standards are being created, and government and international bodies are developing new policies and legal structures. X-ray visible identification devices are the leading edge technology in the battle against counterfeiters.
For more information contact Radiopaque Solutions, Inc.[2]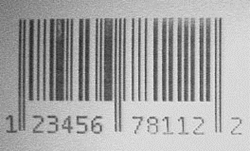 Source http://www.prweb.com/releases/2014/05/prweb11893677.htm