RFID Handheld Power with GPS Offers Real Time Data Capture
"We are excited to offer this additional functionality to our customers. It helps users scan and sync inventory at remote sites having minimal IT infrastructure. This module fits well in our outdoor asset tracking solution set," said Sujatha Bodapati, CEO / Founder, assetpulse.
"We have been working on cross-over accessories that will extend the utility of our award winning CS101 hand held reader. Now, we can provide users truly real time data capture and global asset location at an affordable cost," said Jerry Garrett, Managing Director of CSL.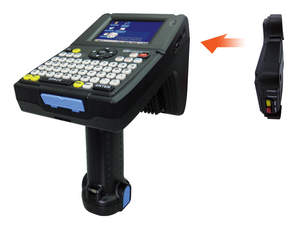 The CS501 module is IP65 rated and has a Quad Band EGSM/GPRS with integrated GPS. CSL's suggested manufacturer's end user price for the CS501 module is $495.00USD.
"CSL has made real time asset visibility in remote locations easy and affordable. The CS101/CS501 combination captures the GPS location where RFID tag reads, bar code scans, keyboard, or touch-screen operations occur and then instantly communicates that information using the same technology as a mobile phone -- all for under $2,800," said Lou Sirico, Founder of RFID Wizards. www.rfid.net
About Convergence Systems Limited
Founded in 2000, Convergence Systems Limited (CSL) is a leading engineering company and manufacturer of RFID (radio frequency identification) readers, antennas, RFID modules, and RFID tags. CSL's readers have built-in middleware and edge server application software supporting EPC Gen2 specifications. CSL was established to deliver a broad portfolio of RFID products to distributors and system integrators in logistic management, supply chain, manufacturing, pharmaceutical, access control, asset and security management, transportation, and retail industries around the world. www.convergence.com.hk
CSL is affiliated with Chung Nam Electronics (CNE) and is a member of the Chung Nam Group. The group was founded in 1935 and has over 19,000 employees with global operations. CNE is a value-added Electronics Manufacturing Services (EMS) Company with OEM and ODM capabilities. CNE provides total outsourcing solutions to international clients through value engineering and interactive design. Specializing in RF & wireless technologies, CNE's products include: RFID tags and readers, 802.11 a/b/g/n Network Interface Modules/Cards, RF Point-Of-Sales Systems, GPS/GSM tracking systems and other OEMODM wireless products. www.cne.com.hk