Datalogic Proudly Celebrates the 40th Anniversary of the First Bar Code Scan in a Live Retail Checkout Worldwide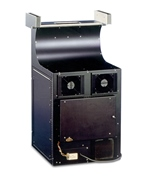 Eugene OR (PRWEB) June 26, 2014
Datalogic, the global leader in the development of automatic data capture (ADC) solutions for the retail industry is proud to celebrate the 40th anniversary of the first bar code scanned. On June 26 1974, a scanner designed by Datalogic (then Spectra-Physics) was used to read a package of Wrigley's chewing gum at Marsh supermarket in Troy, Ohio. When the price of the gum appeared on the cash register, the bar code industry was born.
At the National Retail Federation tradeshow (NRF) in January 2014, a replica of the original scanner was displayed alongside the latest model of the worldwide leading brand of high volume retail checkout scanners, the Magellan™ 9800i high performance scanner/scale[1]. The Magellan 9800i scanner/scale is a 100% digital imaging multi-planed scanner — a dramatic example of Datalogic's forty year history of Automatic Data Capture expertise.
"Datalogic's commitment to helping retailers build valuable and relevant shopping experiences for their customers was born that day in 1974," stated Bill Parnell, CEO and President of Datalogic ADC. "Retailers demands for data collection technology continue to evolve dramatically and Datalogic continues to invent, adapt, and apply technologies that aid retailers in delivering a more valuable in-store shopping experience."
Datalogic develops technology that leads the retail industry with innovations in high performance checkout solutions, automated scanning, advanced imaging readers, personal shopping, and visual item recognition.
Datalogic ADC, the world leader in Automatic Data Capture, offers state of the art solutions with fixed position retail scanners, handheld scanners and mobile computers. Datalogic ADC's range includes in-counter and on-counter point of sale scanners, general purpose and ruggedized handheld scanners, rugged mobile computers, industrial PDAs and vehicle mount computers. Solutions for applications in several sectors include healthcare, hospitality/entertainment, manufacturing, retail, services and transportation & logistics.
Businesses in the retail sector can particularly benefit from Datalogic ADC's vision-based technology solutions, analytical tools, self-shopping solutions and consumer relationship technologies.
A division of the Datalogic Group, Datalogic ADC is headquartered in the US with a presence in over 120 countries.
Datalogic Group is a global leader in Automatic Data Capture and Industrial Automation markets. As a world-class producer of bar code readers, mobile computers, sensors, vision systems and laser marking systems, Datalogic offers innovative solutions for a full range of applications in the retail, transportation & logistics, manufacturing and healthcare industries. With products used in over a third of world's supermarkets and points of sale, airports, shipping and postal services, Datalogic is in a unique position to deliver solutions that can make life easier and more efficient for people. Datalogic S.p.A., listed on the STAR segment of the Italian Stock Exchange since 2001 as DAL.MI, is headquartered in Lippo di Calderara di Reno (Bologna). Datalogic Group as of today employs about 2,400 members of staff worldwide distributed in 30 countries. In 2013 Datalogic Group achieved revenues for 450,7 million Euro and invested over 35 million Euro in Research and Development with a portfolio of over 1,000 patents across the world. For more news and information on Datalogic, please visit http://www.datalogic.com[2].
Datalogic and the Datalogic logo are registered trademarks of Datalogic S.p.A. in many countries, including the U.S.A. and the E.U. Magellan is a registered trademark of Datalogic ADC in many countries, including the U.S.A. and the E.U.
Contact:
Pam McQueen
pam.mcqueen(at)datalogic(dot)com
541-302-2012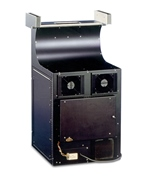 Source http://www.prweb.com/releases/2014/06/prweb11978758.htm