Resilinc Named Great Supply Chain Partner by SupplyChainBrain
Milpitas, CA (PRWEB) July 12, 2017
Resilinc, the market leader in supply chain risk management intelligence and resiliency analytics, has once again been honored as one of SupplyChainBrain's 100 Great Supply Chain Partners.
"For 15 years running, SupplyChainBrain has published our much-anticipated list of 100 Great Supply Chain Partners — a select group of companies whose customers recognize them for providing outstanding solutions and services," explained Brad Berger, Publisher, SupplyChainBrain. "Our six-month online poll of supply chain professionals requires a qualified response, asking them to nominate vendors and service providers whose solutions have made a significant impact on their company's efficiency, customer service and overall supply chain performance."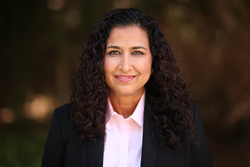 Supply Chain Brain received nominations each year from companies of every size and from every vertical, and the nominees themselves are involved in supply chain management in just about every manner possible. The purpose of the exercise is to focus on those providers who have so impressed their customers that they deserve to be held up as examples for others.
Nominees were judged on such important traits as reliability, excellence, value, expertise, problem solving, continuous improvement, support, positive attitude, global reach and strong leadership.
"We are pleased to receive this recognition from our customers by way of this prestigious award," said Ranna Rose, Resilinc vice president of Customer Operations. "We are delighted that our customers continue to realize value from the innovative supply chain risk management intelligence and insights they receive from our solution."
About Resilinc
Resilinc (http://www.resilinc.com) is the world's trusted provider of supply chain risk management and resiliency solutions with more than 15,000 users across 135 countries collaborating in real time with industry-leading companies such as IBM, Dell, Amgen, WD etc. Customers realize multi-tier visibility within days and weeks instead of years, by tapping into Resilinc supply chain intelligence repository. Resilinc's solution automates customers' ability to proactively identify, quantify, and mitigate supply continuity issues. Resilinc has digitized the supply chain experience, with over 2 million parts tracked across 85,000 global sites and 70,000 sub-tier connections mapped. Resilinc's approval-based intelligence sharing platform enables companies to harness this collective intelligence and collaborate efficiently and securely with supply chain partners in real time to resolve problems quickly.
Other Barcode News: