ALOM Named to 2018 SDCE 100 Top Supply Chain Projects for Ecommerce Technology Innovation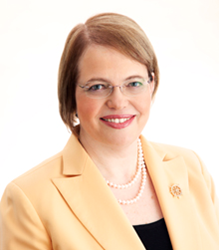 "This achievement demonstrates what a powerful impact an optimized supply chain can make on an organization's success and ability to rapidly scale and grow." -- ALOM President and CEO Hannah Kain
FREMONT, Calif. (PRWEB) June 25, 2018
ALOM, a global leader in supply chain management services, has been honored to receive the SDCE 100 Award for 2018 by Supply & Demand Chain Executive. ALOM received the award for developing an exponentially scalable ecommerce inventory and fulfillment system that quadrupled order processing capacity and fueled record revenue for its customer. This is the 5th consecutive year ALOM has been named a SDCE 100 Award recipient.
"We at ALOM are proud to channel our innovative ideas and ecommerce technology expertise towards solutions that accelerate customer growth. Through our partnership with a leading personal genetics customer that shares our passion for excellence and creative problem solving, we built an order management system and state-of-the-art production and fulfillment network that multiplied its order fulfillment capacity. This achievement demonstrates what a powerful impact an optimized supply chain can make on an organization's success and ability to rapidly scale and grow," said ALOM President and CEO Hannah Kain.
To meet its customer's large increase in forecasted order volumes, ALOM designed a proprietary, highly-scalable order routing/tracking and inventory management software solution that could be customized to the location, delivery schedule, and distribution channels required by the client and its end-users. At the same time, to increase inventory and order fulfillment capacity, ALOM opened a production and fulfillment facility in Indianapolis, IN to more rapidly deliver to Midwest and Eastern U.S. locations. The order management system performed exceptionally, with hundreds of thousands of orders routed seamlessly, each traceable by serial number.
The SDCE 100 is an annual list of 100 outstanding supply chain projects that can serve as a map for supply chain executives who are looking for new opportunities to drive improvement in their own operations. These projects show how supply chain solution and service providers help their customers and clients achieve supply chain excellence and prepare their supply chains for success.
"First and foremost, we want to congratulate ALOM as a winner of this year's Top 100 for its successful and innovative project, which serves as a model for what is achievable in the supply chain," says John Yuva, editor for Supply & Demand Chain Executive.
About Supply & Demand Chain Executive
Supply & Demand Chain Executive is the executive's user manual for successful supply and demand chain transformation, utilizing hard-hitting analysis, viewpoints and unbiased case studies to steer executives and supply management professionals through the complicated, yet critical, world of supply and demand chain enablement to gain competitive advantage. Visit us on the web at http://www.SDCExec.com.
ALOM:
ALOM is a global supply chain service provider whose innovative strategies, technology expertise, and operational agility enable its Fortune 500 customers to scale rapidly, optimize efficiencies and compete powerfully. ALOM's supply chain solutions are customized to the needs of its technology, automotive, government, medical, financial, and utility/energy customers. Headquartered in Fremont, CA, ALOM's experienced team of strategists, technology engineers, and supply chain specialists operate globally from 19 locations. Its services span sourcing and procurement, inventory management, production and assembly, ecommerce, fulfillment, distribution, and logistics; with specialized offerings in serialization, automated process development, print/packaging, and returns management. ALOM is proud to deliver its customers' products and services impeccably, enrich the end-user experience, and uphold their brand reputations. http://www.alom.com
Share article on social media or email: