ALOM Named to 2019 SDCE 100 Top Supply Chain Projects for Business Intelligence Innovation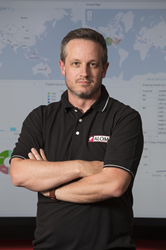 ALOM is extraordinarily proud of the positive impact ALOM BI has made in our customers' supply chain performance in just a short period of time. -- Brandon Marugg, ALOM Chief Technology Officer.
FREMONT, Calif. (PRWEB) July 09, 2019
ALOM, a global leader in supply chain management services, has received the SDCE 100 Award for 2019 by Supply & Demand Chain Executive. ALOM received the award for the development and release of ALOM BI, a ground-breaking business intelligence system providing customers with unprecedented real-time visibility and control over supply chain performance. This is the 6th consecutive year ALOM has been named a SDCE 100 Award recipient for transformative supply technology innovation.
ALOM BI integrates and continuously analyzes data from across ALOM's 19 global locations and supplier network and presents it on customizable dashboards. ALOM BI data is aggregated and continuously measured over time to track progress and incorporate machine learning to achieve key customer performance indicator (KPI) results.
"ALOM is extraordinarily proud of the positive impact ALOM BI has made in our customers' supply chain performance in just a short period of time," said Brandon Marugg, ALOM Chief Technology Officer. "By providing both the actionable data and hands-on program management experience to expertly manage supply chains, we ensure that our customers can compete more effectively by closely monitoring activity that directly impacts the successful achievement of supply chain goals."
https://www.youtube.com/watch?v=xxfI58M0eHE&feature=youtu.be
"Simply stated, ALOM BI allows our customers to make faster and better decisions. Agility and reaction speed to any change are critical competitive parameters for supply chains and increasingly so. Certainly the uncertain trade environment and rapid changes in geopolitics simply necessitate fast reaction as do changes in demand," added Fiona Lowbridge, ALOM Vice President of Client Success.
Using the latest machine learning technology, ALOM BI aggregates vast amounts of customer supply chain data from multiple ALOM internal and external data sources such as inventory levels, orders received, orders shipped, shipments delivered, and returns received.
By analyzing this data in real-time, ALOM BI can identify potential disruption sources and automatically issue "Pulse Alerts" that can monitor inventory levels and enable the rerouting of orders for example.
At the same time, customers can view ALOM's execution of their supply chain strategies, supporting a close partnership of developing and adapting those strategies to market conditions and customer goals.
The SDCE 100 is an annual list of 100 outstanding supply chain technology innovation projects that can serve as a map for supply chain executives who are looking for new opportunities to drive improvement in their own operations. These projects show how supply chain solution and service providers help their customers and clients achieve supply chain excellence and prepare their supply chains for success.
"First and foremost, we want to congratulate ALOM as a winner of this year's Top 100 for its successful and innovative project, which serves as a model for what is achievable in the supply chain," says John Yuva, editor for Supply & Demand Chain Executive.
About Supply & Demand Chain Executive
Supply & Demand Chain Executive is the executive's user manual for successful supply and demand chain transformation, utilizing hard-hitting analysis, viewpoints and unbiased case studies to steer executives and supply management professionals through the complicated, yet critical, world of supply and demand chain enablement to gain competitive advantage. Visit us on the web at http://www.SDCExec.com.
ALOM:
ALOM is a global supply chain management services and solutions provider serving as a partner to its Fortune 100 customers in the technology, automotive, government, medical, telecommunications, and utility/energy sectors. Headquartered in Fremont, CA, its expert team of strategists, technology engineers, and supply chain specialists operate globally from 19 locations. ALOM supply chain service offerings include procurement, ecommerce, inventory, assembly, digital media duplication, print management, fulfillment, IT and visibility tools, logistics management, and operations. ALOM is proud to deliver its customers' products and services impeccably, enrich the end-user experience, and uphold their brand reputations. http://www.alom.com