Dementia & Alzheimers Patients Tracked with New Fingernail QR Codes in Japan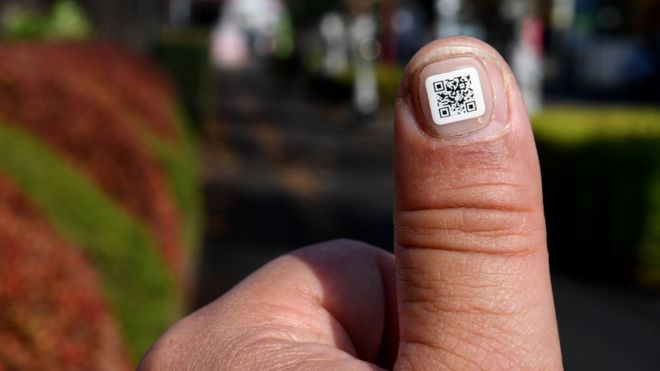 Communities and families whose loved ones suffer from demential and Alzheimer's disease are familiar with the safety and health risks associated with patients' ability to wander and get lost. One city in Japan has begun utilizing QR code stickers to alleviate this problem.
In Iruma, a city near Tokyo, one company has produced small, water-proof QR codes which can be affixed to the fingernails of individuals suffering from memory loss. Members of the public who encounter a wandering individual can scan the 1 cm. code to learn their personal information and use this to reunite the wandering individual with their family. The company is offering this service for free to the public beginning this month.
Using codes to track and recover memory loss patients is not new, but most services offer a form of tag that can be removed, such as a badge or a code affixed to the indivdual's clothing. The fingernail adhesives, in contrast, ensure that the tags will remain affixed. The stickers remain attached for at least two weeks before being replaced.
Japan is in need of promising solutions as it faces an increasingly aging population, with over 25% of its citizens now aged 65 or older--a number that is projected to rise to 40% by 2055.
Image Source: BBC News - http://www.bbc.com/news/world-asia-38247437
Other bar code news: