WInnForum Announces Call for Participation in New Project Aimed at Energy Consumption Savings
Washington, DC (PRWEB) July 24, 2017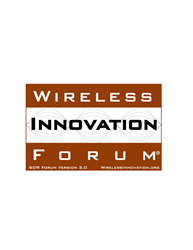 The Wireless Innovation Forum (WInnForum) today announced the approval of and call for participation in a new group aimed at energy management application programming interfaces (APIs) for energy conscious software defined radios. The project will result in standardized mechanisms that enable standard the radios to implement the same kinds of features used to save energy in commercial products, but will do so with portable waveform software. The kickoff meeting for the group will be Friday, 28 July at 10am EDT.
Led by Dr. Bruce Fette of the Institute for Defense Analyses along with additional contributors from Harris, Thales, and Virginia Tech, the project is for worldwide military tactical radio communications suppliers, tactical radio communications software developers, and software development tool providers who are participating in or supporting tactical radio waveform development onto software defined radio or cognitive radio platforms. It will provide a collection of standardized and portable software energy management interface mechanisms for the software to be able to manage power consumption in the radio hardware in ways that are acceptable to the waveform and network performance.
The resulting product, to be available at the end of 2017, will focus on emerging tactical communications energy demands driven by the need for standardized energy management and energy efficiency mechanisms, making SDRs competitive with custom designed radios in energy efficiency.
The project will also propose and evolve standardized APIs to address means to control energy consumption by the underlying radio hardware. APIs will be proposed to manage RF transmit and receive circuitry, digital processors, and energy managing circuits such as power supplies and batteries. These standardized APIs may address configuration controls that can cause energy savings for various waveform operational states. Such APIs may optionally be used by the software to affect hardware clock rates, supply voltages, bandwidth, circuit modes, various sleep states, duration of sleep and awakening cycles and other features in which intelligent control mechanisms can result in energy savings.
Individuals or organizations wishing to participate in this project should contact Lee Pucker at Lee.Pucker(at)WirelessInnovation(dot)org.
Supported by platinum sponsors Google, Motorola Solutions, Leonardo, and Thales, WInnForum has several working groups focusing on projects related to SCA, SDR, and Spectrum Innovation. Visit http://www.WirelessInnovation.org to learn more.

About the Wireless Innovation Forum
Established in 1996, The Wireless Innovation Forum (SDR Forum Version 2.0) is a non-profit mutual benefit corporation dedicated to advocating for spectrum innovation, and advancing radio technologies that support essential or critical communications worldwide. Members bring a broad base of experience in Software Defined Radio (SDR), Cognitive Radio(CR) and Dynamic Spectrum Access (DSA) technologies in diverse markets and at all levels of the wireless value chain to address emerging wireless communications requirements. To learn more about The Wireless Innovation Forum, its meetings and membership benefits, visit http://www.WirelessInnovation.org.
Other Barcode News: