Public Influence and Cost Savings Prompt 98% of Retail Companies to Commit to Supply Chain Sustainability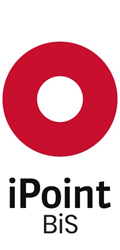 CSR or Environmental Social and Governance (ESG) data is no longer just a 'nice to have'. It has become a necessity for the success of businesses where stakeholders, including the public, take an interest in an organization's CSR or ESG reports."
STUTTGART, Germany (PRWEB) November 14, 2018
Research from iPoint BiS, a member of iPoint Group, a leading provider of software and consulting for environmental and social product compliance and sustainability, has revealed that consumer pressure is forcing a substantial shift in the attitudes of retail and Fast-Moving Consumer Goods (FMCG) and Consumer Packaged Goods (CPG) organizations towards sustainable supply chain practices. The survey questioned 250 U.S. and U.K. supply chain decision-makers, finding that 98% of organizations have a commitment in place towards achieving supply chain sustainability. Nearly half stated they are "very committed."
This commitment stems from the fact that almost a third (30%) have a full-time employee working on sustainability in the supply chain. It is also increasingly a board-level responsibility, with a quarter of firms report that supply chain sustainability is a C-level consideration.
The reasons behind this shift are varied, with the most common driver being consumer demand with 52% of respondents overall. Looking at companies of 5,000+ users, this rises to 60%. However, almost as important is cost savings, at 51%, as businesses look to sustainable supply chains to cut costs. In fact, cost saving is the primary goal among 41% of managers when creating a sustainable supply chain, well above the 31% looking to reduce environmental impact. Interestingly, in the U.S., managers are much more concerned about protecting against reputational damage, with 40% more managers citing it as a sustainability goal in the U.S. compared to the U.K. Regulation is also important, according to a further 40% of respondents.
Joerg Walden, CEO of the iPoint Group, said: "Today's consumer cares about the products they are buying. This has resulted in an increasing number of businesses demanding sustainability, not just in their organization but also in their suppliers' supply chains. CSR or Environmental Social and Governance (ESG) data is no longer just a 'nice to have'. It has become a necessity for the success of businesses where stakeholders, including the public, take an interest in an organization's CSR or ESG reports."
Oliver Mueller, Co-Founder and CEO of iPoint BiS, added: "Sustainability has evolved. Long gone are the days when negative publicity over working conditions in supplier factories was the sole driver for a sustainable supply chain. Retailers and FMCG organizations have started making headway into numerous other environmental concerns. As in every other aspect of modern life, technology has made a sizable impact on sustainability within the supply chain. With software, organizations now have the ability to address numerous issues and opportunities including minimizing risk, cutting costs, entering new markets and building their reputation among customers."
CiDER, iPoint BiS' EHS and sustainability application, is built on graph database technology and uses cutting-edge technologies and event-sourced data management. It enables multi-layered inventory and visualization of multi-tiered supply chain relationships. CiDER focuses on usability and performance efficiency to deliver business analytics for decision support.
About iPoint
iPoint is a leading provider of software and consulting for environmental and social product compliance, and sustainability. More than 50,000 companies around the globe rely on iPoint for managing, tracking, analyzing, and reporting data across the whole value creation network. iPoint's software and consulting services support companies in meeting and staying one step ahead of regulations and requirements such as REACH, RoHS, WEEE, ELV, EHS, Conflict Minerals- and Modern Slavery-related laws, as well as other trending developments and challenges governing product, supply chain, and enterprise stewardship. iPoint's holistic, circular perspective envisages a continuous, digital system lifecycle management process that supports not only compliance with the law, but also the sustainability of products, value chains, and brands. Since its founding in 2001, iPoint has been constantly expanding the iPoint Group and its solutions portfolio to realize its vision of building an integrated digital platform for the Circular Economy and a holistic sustainable operating system. The latest additions include the ifu Institute for Environmental IT Hamburg, an industry leader in Life Cycle Assessment and Material Flow Cost Accounting, CircularTree, a Berlin- and Melbourne-based Blockchain and sustainable supply chain startup, and iPoint BiS in Stuttgart, a provider of EHS & Sustainability solutions.
Further information: https://www.ipoint-bis.com/