George Brody joins iLumi Solutions as investor and IoT Strategic Advisor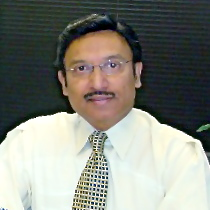 Plano, Texas (PRWEB) July 25, 2017
iLumi Solutions, one of the fastest growing Internet of Things (IoT) networking companies, is excited to announce that George Brody has joined ilumi as an investor and IoT Strategic Advisor. George Brody brings over 26 years of global corporate experience as a Wireless Industry leader and will support ilumi in the expansion of its IoT initiatives and commercialization of the company's revolutionary MeshTek™ Bluetooth® Mesh.
George is currently spending his time giving back to the community by being active in regional initiatives such as US IGNITE and AWRC-NTX which he founded in 2017. Mr. Brody is well experienced as an Entrepreneur in the IoT field. Mr. Brody was the Founder, President and CEO of GlobeRanger, a leading IoT software company, guiding the company through its acquisition by Fujitsu in May 2014 followed by an integration and growth phase. George is also active in supporting the North Texas community, active in regional initiatives such as US IGNITE and the Advanced Wireless Research Consortium of North Texas (AWRC-NTX) which he founded in 2017.
"I'm excited at the opportunity to join the ilumi team and help to further the company's IoT and wireless initiatives. It's a personal mission of mine to make North Texas the leader to deliver on the promise of advanced network infrastructures for the future." Brody continued, "ilumi and their unique MeshTek Bluetooth Mesh infrastructure are poised to play a crucial role in delivering on that promise."
Prior to co-founding GlobeRanger in 1999, Brody served as Vice President and General Manager of Nortel Networks' Wireless Network Solutions division where he managed a series of entrepreneurial start-ups and Wireless New Business Ventures, a business incubator. During his tenure at Nortel, as Vice President of Wireless Technology, Brody was responsible for its global wireless product development programs and a worldwide team that included management of the Bell Northern Research Labs in Richardson, a world-class research and development organization that employed more than 2,500 innovators within the Telecom Corridor in North Texas.
Brody holds a bachelor's degree in electrical engineering from the Indian Institute of Science, Bangalore, India. He also earned master's degrees in electrical engineering and computer science from the University of New Brunswick, Canada. Brody is a holder of several patents in the area of Wireless Networks and serves on the Board of Directors of TeXchange DFW.
Founder & CEO, Corey Egan, commented on the recent addition, "We are thrilled and very fortunate to have George join the ilumi team. George's expertise, leadership, and relationships will help us propel the development and expansion of our unique MeshTek Bluetooth Mesh platform. At ilumi, we already make the first and most widely adopted Bluetooth mesh smart lighting products in the world, but with George's support the ilumi MeshTek platform is sure to be the chosen platform for robust, reliable, and scalable local IoT networks.
About iLumi Solutions
iLumi Solutions, inc, also known as ilumi, designs, develops, and markets products and services to naturally connect people with their environment. Their unique MeshTek Bluetooth Mesh is the most powerful and reliable Bluetooth mesh networking technology on the market. MeshTek provides an elegant, affordable solution for manufacturers looking to quickly and reliably deploy connected IoT products to market. MeshTek is available for purchase through Avnet Electronics and on the company's website, http://www.ilumisolutions.com. The company also provides smart lighting solutions under its consumer-facing ilumi brand, available for purchase at Best Buy, Amazon, Target, the ilumi website and other retailers. Founded in 2011, the company holds seven patents related to smart lighting, wireless networking, and other related technologies. The company appeared on Shark Tank in 2014, where it secured the backing of Mark Cuban, and was named one of Entrepreneur Magazine's 100 Brilliant Companies, and its ilumi smart bulb was named Best Bluetooth Product of 2016 by Bluetooth SIG. For more information, please visit http://www.ilumisolutions.com and http://www.ilumi.co.
Other Barcode News:
Save
Save