RACO Industries Makes Room for IoT Growth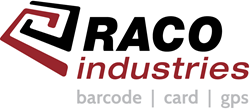 Cincinnati, OH (PRWEB) April 03, 2017 - RACO Industries, LLC ("RACO"), a leading integrator of data collection products and IoT software solutions, announced it has moved offices to accommodate growth and an expected doubling of their employee count.
For the past 30 years, RACO has provided value-added barcoding, RFID and data collection solutions to customers ranging from mid-market businesses to Fortune 25 enterprises. This deep expertise forges the way for RACO to leverage these strengths and extend further across the IoT industry.
"It's a very exciting time for us. We continue to evolve in the IoT space and help our customers innovate and create efficiencies," said Rob Adams, CEO of RACO.
RACO has become a dominant player in the IoT ecosystem. They have mastered the creation of synergies between barcoding, data collection, hardware and IoT. For the past 10 years, they have been perfecting their approach to IoT. Intimate knowledge of emerging technologies and big data will allow RACO to thrive in the new environments defined by pervasive, responsive and insightful data capture technologies.
"This is just the tip of the iceberg for us when it comes to growing our business and making significant investments in IoT and business solutions," noted Adams. "We also see momentous opportunity in providing connected solutions to the consumer market, and will devote valuable resources and efforts to building and delivering products targeted to that audience."
RACO's new address is 5481 Creek Road, Cincinnati, OH 45242. The company's main phone number will remain the same – 1.800.446.1991 – as will all email addresses.
For more information on RACO Industries, please visit https://www.racoindustries.com[1] or follow us on Twitter @racoindustries.
RACO Industries, LLC is an industry-leading integrator of mobile data collection solutions, ID card printing systems, mobile content deployment, wireless data and IoT solutions. RACO's business solutions encompass most barcoding[2], card[3], and GPS[4] application to enhance productivity and services of the mobile workforce. RACO Industries provides clients with real-time visibility to their mobile information at the point of service. Our customer base of logistics, healthcare, manufacturing and service organizations rely on RACO to improve efficiencies and reduce costs.
---
Other Barcode articles of interest: