Pizza Kiosk Uses QR Codes For Pickup, Wins Two National Awards
DETROIT, Dec. 18, 2018 /PRNewswire/ -- Little Caesars, the pizza chain known for breakthrough innovations like Pizza!Pizza! ® and HOT-N-READY®, received two prominent awards. QSR Magazine honored Little Caesars with the Applied Technology Award and the International Franchise Association awarded the pizza chain with the Marketing and Technology Innovation Award for its industry-changing Pizza Portal pickup technology introduced earlier this year.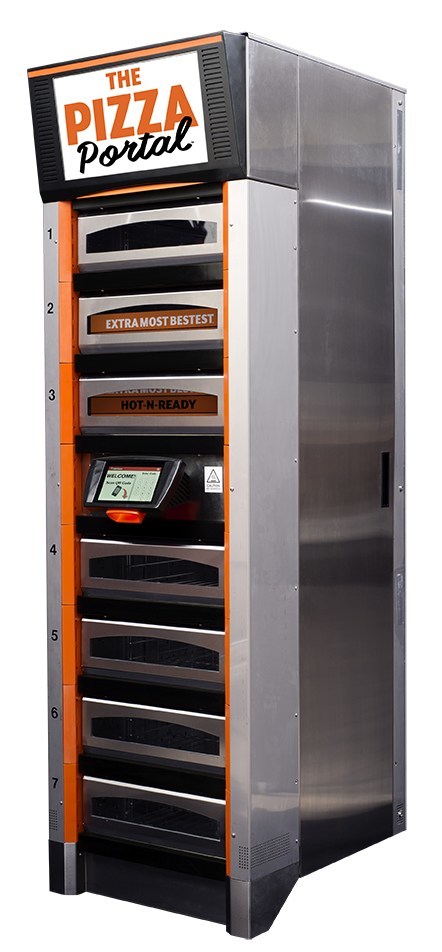 "We are thrilled to receive these prestigious recognitions from two of the most prominent voices in the restaurant franchising industry," said David Scrivano, President and CEO of Little Caesars. "We're very pleased by the incredible feedback we've received from customers about the Pizza Portal pickup after our recent national rollout."
The company has created an entirely new experience for customers, combining the convenience of mobile ordering and pre-payment with heated self-service pickup. Little Caesars breakthrough Pizza Portal pickup is the FIRST heated, self-service mobile order pickup station in the quick service restaurant industry. This technology is exclusive to Little Caesars; customers cannot get this at any other pizza chain in the United States.
The Little Caesars app and Pizza Portal pickup are emerging as the easiest way for Little Caesars customers to order ahead, then pay and pick up their purchases – providing busy customers with an alternative way to get their favorite menu items. The convenience is unmatched, with completed orders being picked up almost immediately after the customer enters the store.
From among hundreds of applications, the Little Caesars Pizza Portal was chosen to receive the first-place designation in the Consumer Facing/Front of House category for the Applied Technology Award from QSR magazine, which is awarded to the most innovative technology for successful restaurant operations. The Marketing and IT Innovation Award from the International Franchise Association honors top-notch innovations that leverage technology platforms to help franchise companies enhance their brands.
"It's exciting to see franchise businesses adopt new ideas and technology to better serve their customers," said Robert Cresanti, President and CEO of the International Franchise Association. "I commend Little Caesars for their innovative and high-tech approach."
Pizza Portal pickup is now available at Little Caesars locations nationwide1. Customers can choose their favorite menu item or create their own pizza via the "custom pizza builder" on the Little Caesars app, where they also pre-pay. The app will notify customers when the order is ready. When customers arrive at the store, their order is ready for them to pick up. They bypass the counter and go directly to the Pizza Portal pickup and input a 3-digit pin or scan a QR code. Then, the door on the secured compartment opens, and they take their hot, fresh order.
--